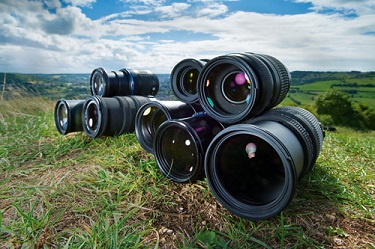 After purchasing your favorite Digital SLR camera it is quite important that you should utilize it in a proper way to get high quality stunning photographs. Here we are providing you best digital photography tips and techniques that guides you how to completely utilize your DSLR camera so as to snap amazing quality images.
If you are beginner to the DSLR world always start to shoot with automatic settings. Although all the DSLR cameras from top brands like Canon EOS 60D, Nikon Df, Sony Alpha a5000 and other provides excellent manual controls that enhance the creativity but it is an intelligent choice to use automatic setting. Once you became familiar with your camera functionality you can work better and able to enhance creativity in your photographs with the manual controls.
Always try to shoot at highest resolution because while shooting you never know before that which photograph you like to print larger.
Always keep your camera accessories and manual guide in your camera bag with a spare charged battery and charger. So whenever you are planning to go out for taking pictures you should not have to worry about the battery life and camera settings. All these things ensure that your camera is always ready to shoot.
Whenever you are shooting, view your subject through viewfinder because it shows exact image that will be captured by your camera and stored to card. Avoid to use the LCD screen to snap your shots because the image that is shown on the LCD screen is a processed form of image and may not be the same image that is captured.
Rule of thirds is the most fundamental photography principle. This rule indicates the imagination of four lines, two lying horizontally across the image and two vertical creating that forms nine even squares. Some images will look best with the focal point in the center square, but placing the subject off center will often create a more balanced and beautiful photograph. When a photograph is composed using the rule of thirds the eyes will divide the frame. A picture composed by the rule of thirds is more interesting and pleasant to the eye.
Blur images caused by camera shake make a bad impact on any photograph and here we are providing some ways to avoid it. Firstly you need to know that how to hold your camera in correct way. While holding your camera  use your  both hands, keep one hand around the body and another one around the lens and hold the camera close to your body for support. Also make sure you are using a shutter speed that matches the lens focal length. So if you're using a 200mm lens, then your shutter speed should be no lower than 1/200th of a second.
To get stunning and clear photographs one of the essential point you have to keep in mind that always try to choose a plain background that contains bright colors, simple patterns. If you choose simple backgrounds your eyes can easily focus on the subject rather than a patch of dark shade. The dark shades or odd backgrounds always distracts your focus.
To shoot in low-light conditions or indoors, always prefer to use flash but it is not a good practice to shoot indoor portraits by using the flash because it seems unnatural. For such type of situations always give priority to ISO settings.
Always choose accurate ISO setting because your image quality highly depends up to it. The ISO that you have to choose highly depend upon the situation such as; for the low-light conditions you have to set your camera up to highest resolution from 400 – 3200 because at that time camera is more sensitive to light.
Whenever you are shooting landscapes they need to shoot in sense of depth, in other terms we can say the landscape need to be in such a depth view so that viewer feel like they are there. Use a wide-angle lens for a panoramic view and a small aperture of f/16 or smaller to keep the foreground and background sharp. Placing an object or person in the foreground helps to give a sense of scale and emphasizes how far away the distance is. Use a tripod if possible, as a small aperture usually requires a slower shutter speed.