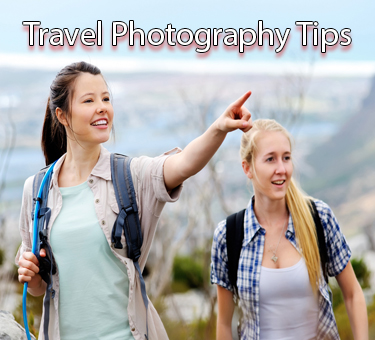 The Newdigitalslrcameras.com is a Digital SLR Camera review website that works to provide most valuable, helpful and detailed reviews on the best digital cameras available in the market. Here we are providing essential tips on travel photography. These tips are helpful for those photographers who are passionate about the traveling and love to capture beautiful moments along the way.
Location Research:
The first photography tip in in this travel photography tips and tricks list, is the maximum research of the place where you are going. With the help of social media and local newspapers you can complete your research easily. For the travel specific photography online research is very useful. By just spending a few of hours you can easily find out the best hotels, restaurants and the best spots and places for capturing photos.
Shoot in Golden hours:
The golden hours are best to click amazing shoots of some kind of subjects. But you need to get up early if want to shoot these photographs. The golden hour is considered one hour after the sun rise and one hour before the sun set. The photographs clicked in golden hours contain a special effect of natural light.
Learn your equipment in Advance:
If you are planning to travel always learn about your Camera settings in advance, because if at the time of shooting your camera does not behaves in required way it will become more awkward and embarrassing . Always keep yourself updated with the camera setting via the help of manual guide.
Travel light-weight:
In case you are traveling to hilly areas and planning to go for hiking or trekking avoid carrying the entire camera kit along with you because it become more bulky and heavy that is complicated to carry on height. If recommended by us one zoom and one prime lens are sufficient for the traveling photography.
Try to engage with your subject:
If you want to shoot someone with your loving backgrounds in that case it is not a good practice to photograph your subject with a long lens and without knowing him or her. It is disciplined way to ask people to take their picture. It will surely improve your photographs. Always keep remember to introduce yourself and offer them to send a copy for their personal use.
Keep your camera fully charged:
Always keep your camera battery fully charged so that whenever you are planning to go out for taking pictures your favorite moment never remains unshooted by the interruption of battery life. You can also carry a spare charged battery and charger along with you. This thing keeps your camera always ready to shoot. Some of DSLR's provides long battery life that is enough to shoot a whole day like Canon EOS 70 D Digital SLR camera is good option with a long battery life of 920 photographs.